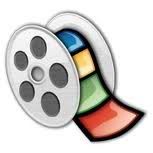 Today in 1888, Thomas Edison filed a patent for the optical phonograph (the first movie)
What would we do without movies? I, for one, am a movie lover!
Movies I've watched recently...
- The
Footloose
remake. I loved the original and the remake is as good as the original. My only gripes are that Ariel got on my nerves a smidge and the warehouse dance scene with Ren could have been a little better...but really that's just nitpicking.
-
Fast Five
which was great! I love all of the Fast movies, they have a star filled cast, awesome action scenes, and of course a good story line.
-
Drive
. I don't want to tear this one apart too much. I was expecting a movie similar to the Fast movies but I was very disappointed with it. One of my gripes was that the main character hardly spoke, which was fine in some scenes because it made him kind of seem more intimidating but overall it really annoyed me.
Have you watched any good movies lately?