I had the pleasure of going to a Maria V. Snyder book signing this evening.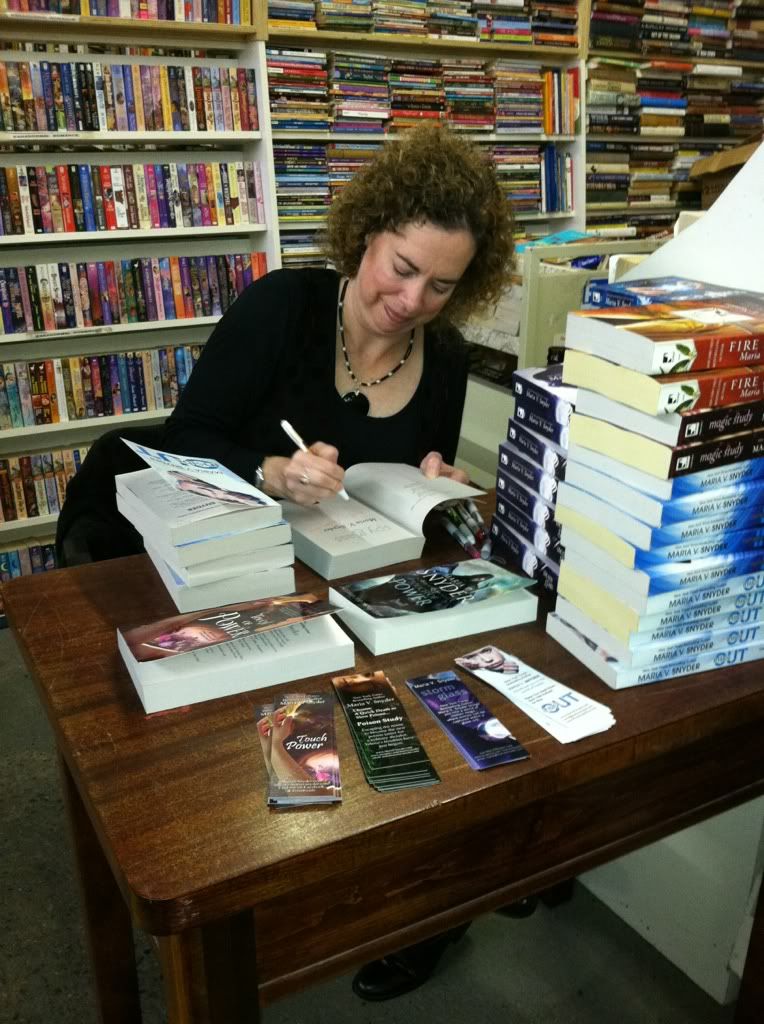 I got two anthologies signed for myself
And a whole bunch of books signed for giveaways here and two Goodreads groups I'm in. I haven't decided how I want to split up the giveaways yet.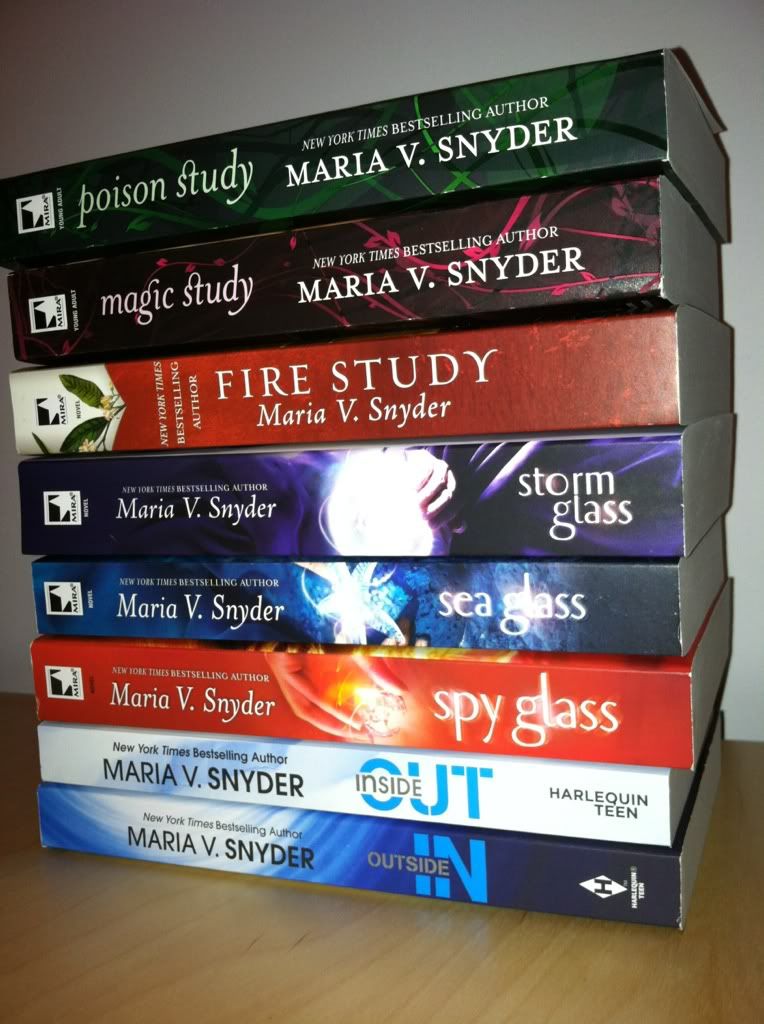 And Maria was awesome and gave me a lot of swag goodness.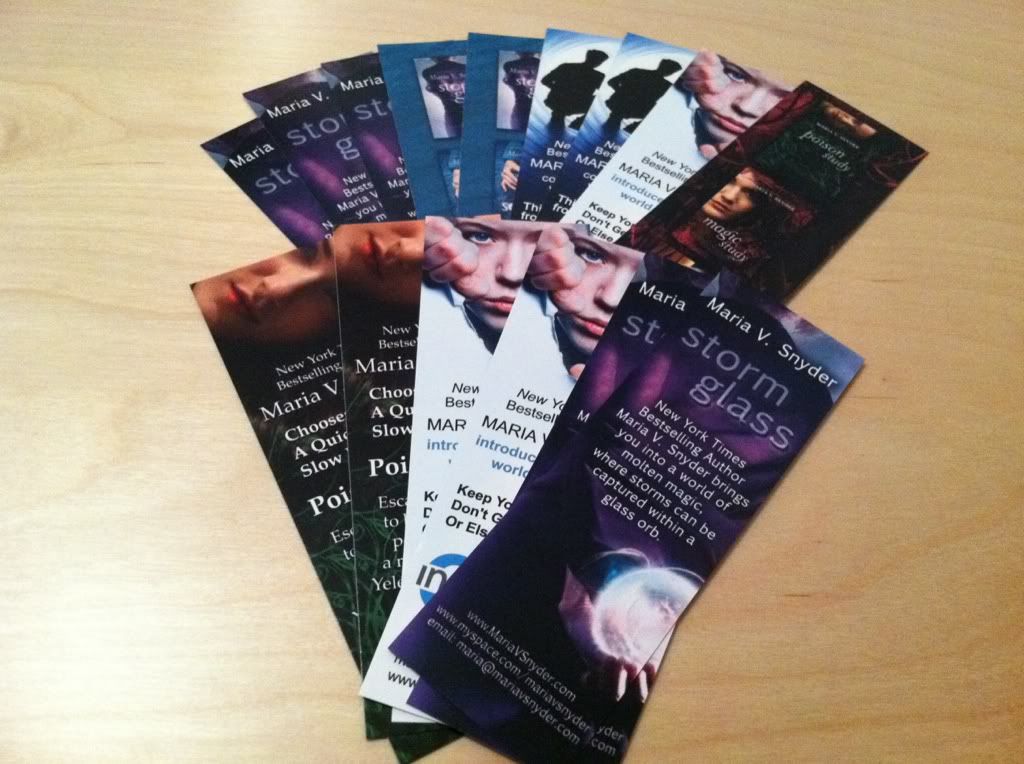 AND
I got my hands on bookmarks for Touch of Power which is being released in December!!!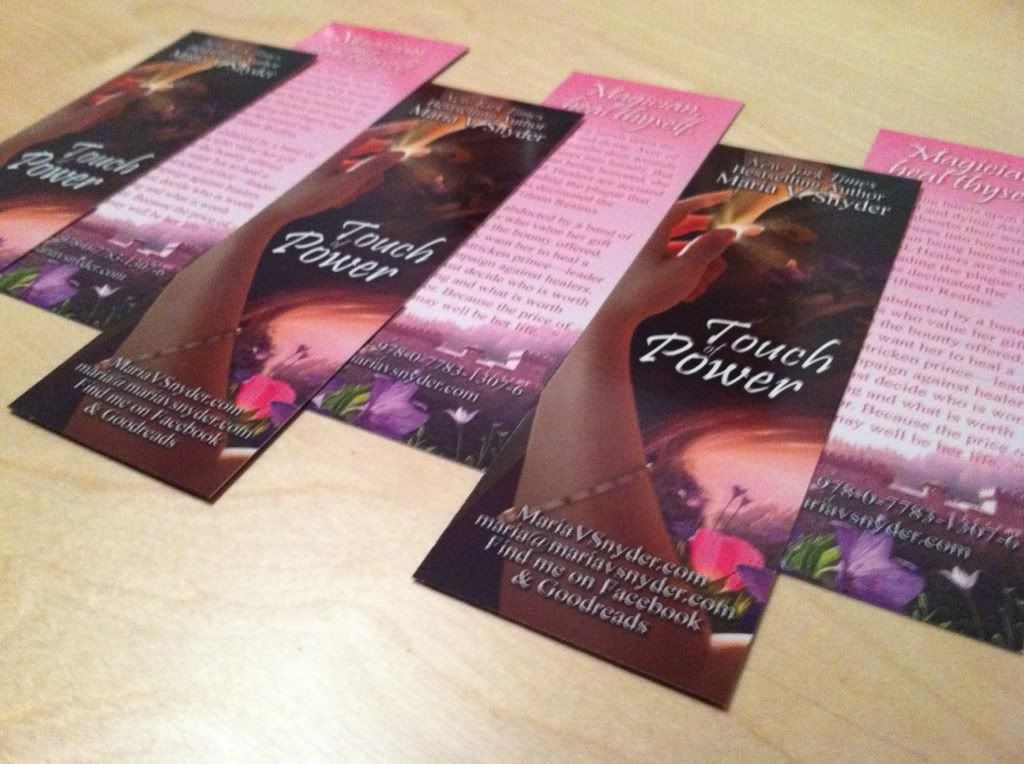 Keep your eyes peeled for giveaway(s) in the coming weeks!!
Here are some places to find Maria:
Website
Blog
Goodreads