I've seen book title poetry a few times and thought it would be fun to give it a whirl. The goal is to write poetry by only using book titles.
I decided to further
torture
challenge myself by limiting my book title choices to only the physical books I own.
Here are my first attempts...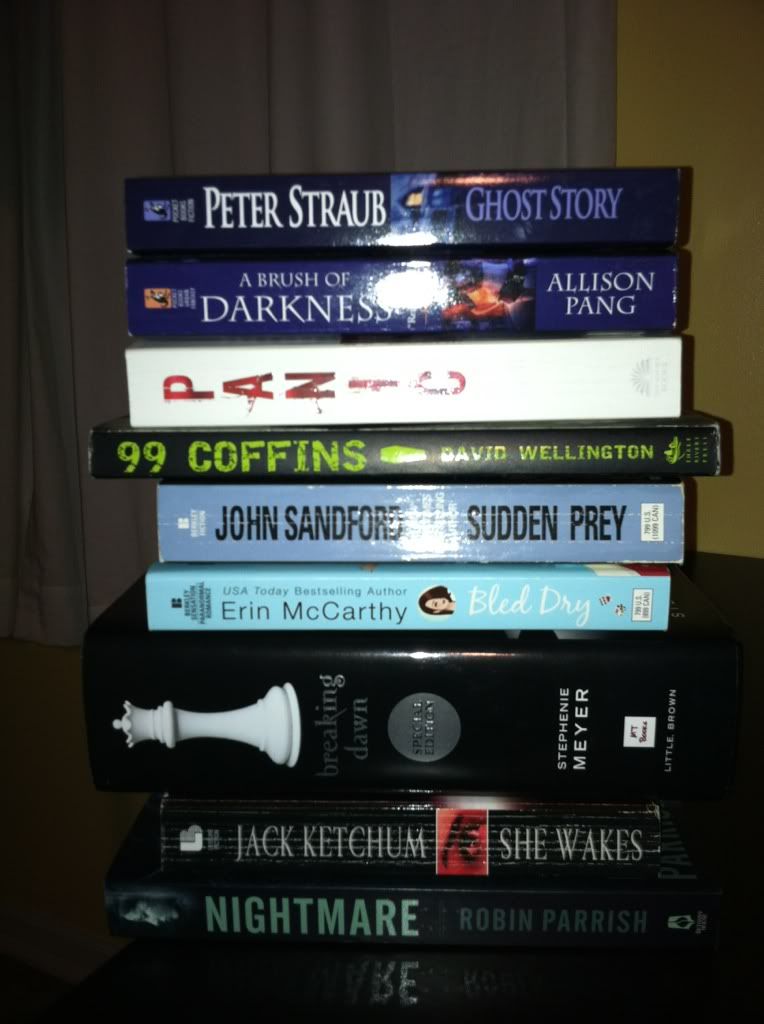 Ghost Story
A Brush of Darkness
Panic
99 Coffins
Bled Dry
Breaking Dawn
She Wakes
Nightmare
- - -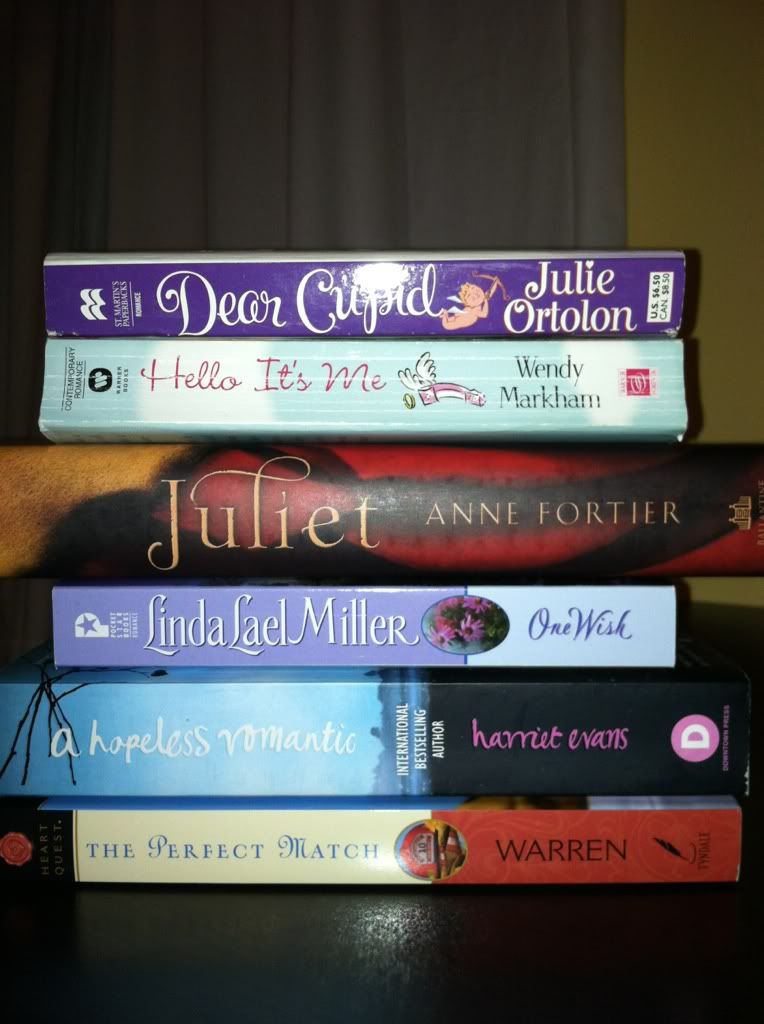 Dear Cupid,
Hello, It's Me
Juliet
One Wish...
A Hopeless Romantic
The Perfect Match
- - -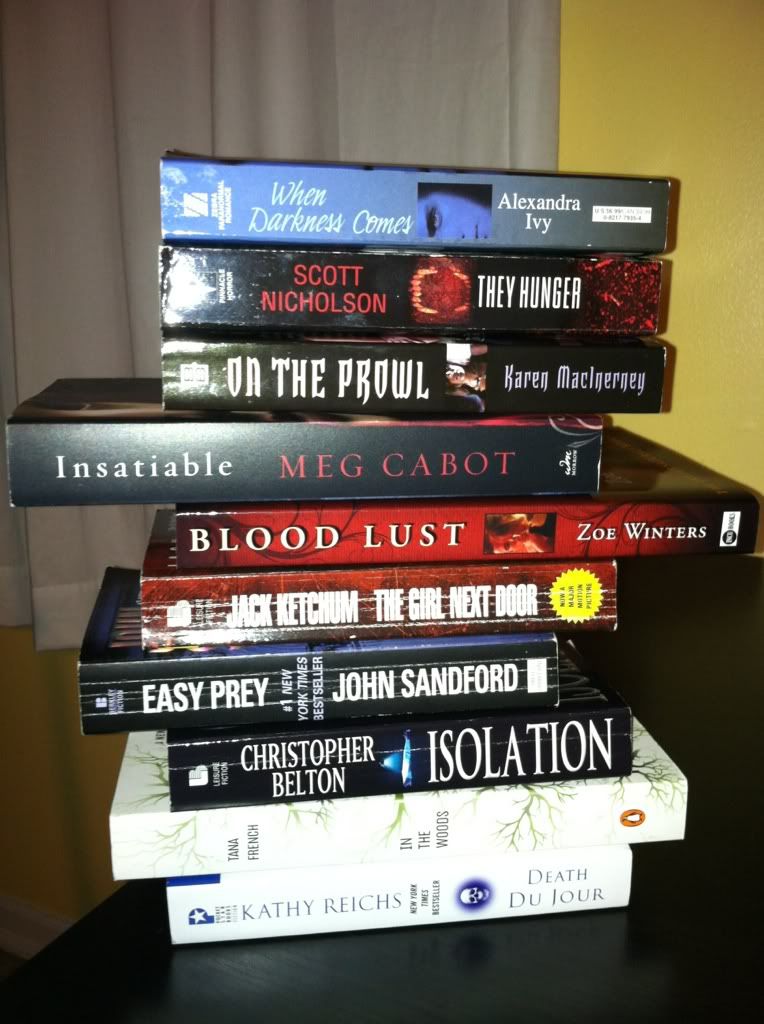 When Darkness Comes
They Wake
On the Prowl
Insatiable Bloodlust
The Girl Next Door
Easy Prey
Isolation In the Woods
Death Du Jour
- - -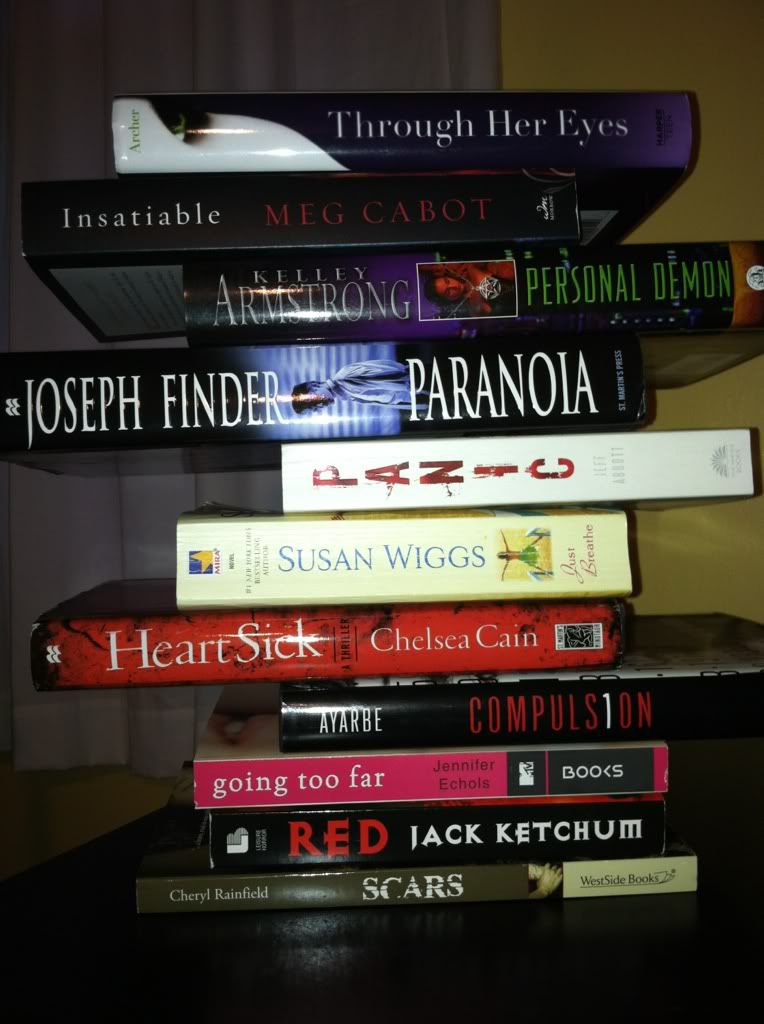 Through Her Eyes
Insatiable Personal Demon
Paranoia, Panic
Just Breathe
Heart Sick Compulsion
Going Too Far
Red
Scars