Summary:
Someone's been a very bad zombie.
Kate Grabel is horrified to find out that the football coach has given the team steroids. Worse yet, the steroids are having an unexpected effect, turning hot gridiron hunks into mindless flesh-eating zombies. No one is safe—not her cute crush Aaron, not her dorky brother, Jonah…not even Kate! She's got to find an antidote—before her entire high school ends up eating each other. So Kate, her best girlfriend, Rocky, and Aaron stage a frantic battle to save their town…and stay hormonally human.
My Thoughts:
Before I started reading Bad Taste in Boys, my friend Anna mentioned that it's a cute and really quick read and she was right on both counts. I read this book very quickly as it's only 201 pages and the font is somewhat large. I would say that it's geared towards the younger of young adult readers. And that's not to say that older readers won't like it. It's a very cute book and I found myself chuckling at some scenes! I also enjoyed seeing the main character, Kate, grow throughout the book.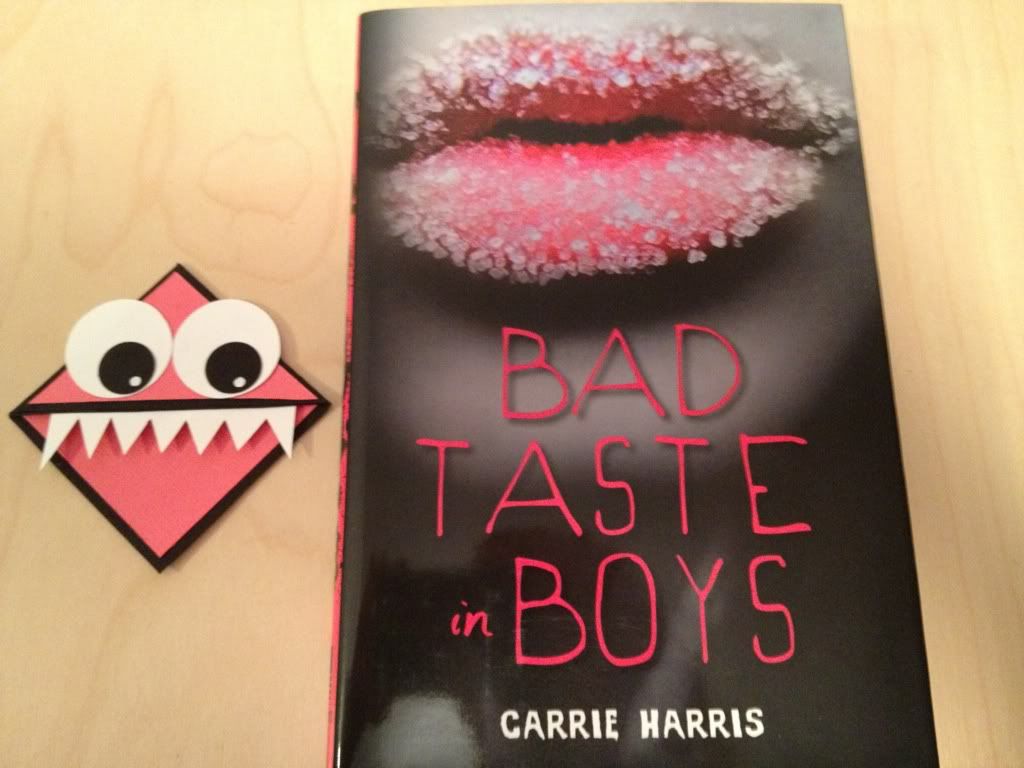 Just a side note, I love this cover! The black and pink contrast is gorgeous! Lately when I read a book I tend to switch back and forth between the ebook and hard copy (if I have both) but with this one I had no desire to read the ebook because I liked looking at the cover, haha. I also made a cute pink and black monster bookmark to match.
Overall Rating: 4 out of 5